Cauliflower Rice with shaved Brussels Sprouts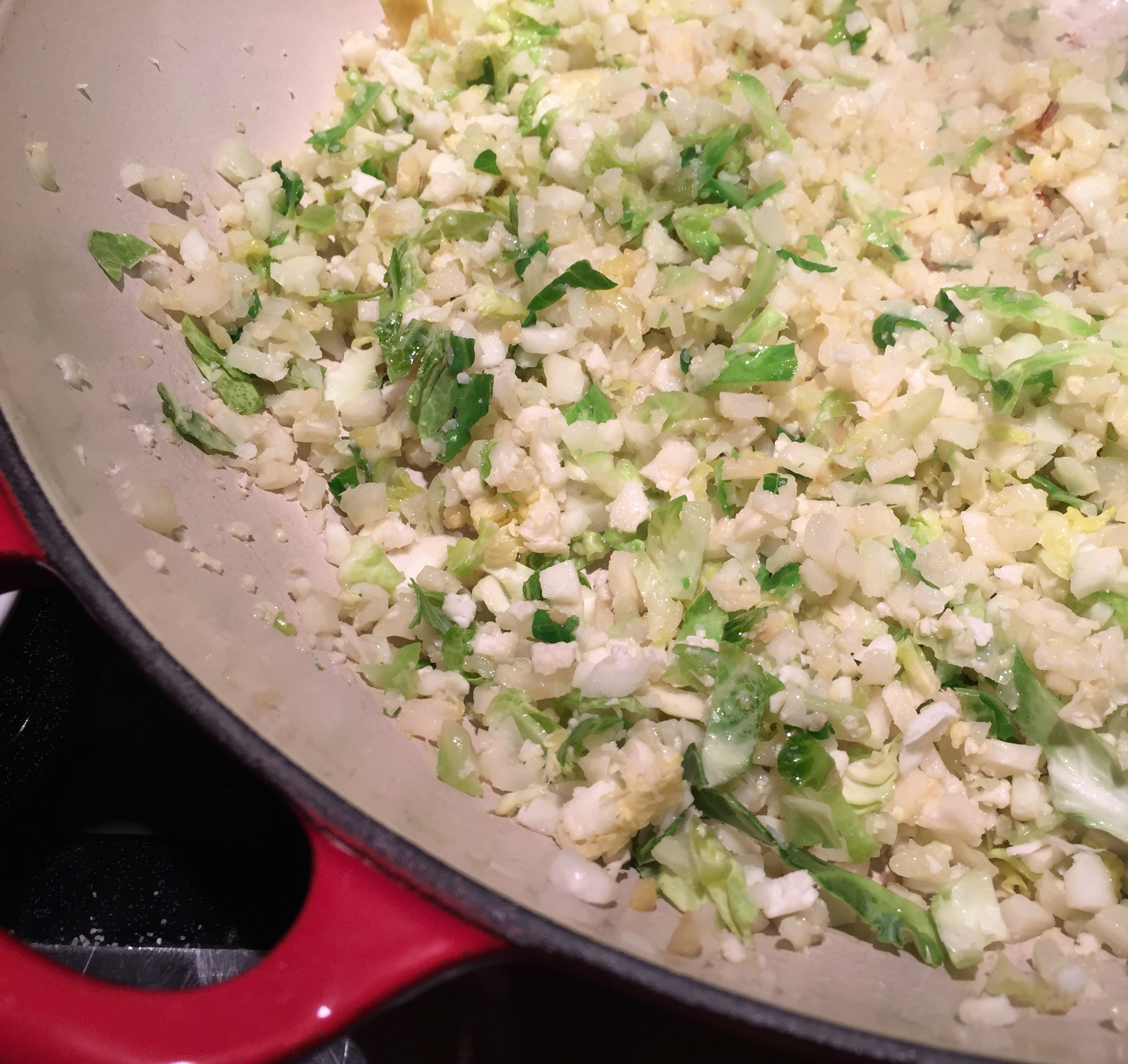 16 oz cauliflower rice
6 oz Brussels sprouts, shaved
3 tablespoons olive oil
1-tablespoon butter, unsalted
½ cup onion, finely diced
Kosher salt
Heat the oil in a large skillet over medium-high heat. At the first wisp of smoke from the oil, add the onions, and stir to coat. Continue cooking, stirring frequently, until the onions are golden brown at the edges and have softened, about 3-4 minutes.
Add the shaved Brussels sprouts. Stir and cook about 1 minute.
Add the cauliflower rice. Stir to combine. Season with salt and continue to cook, stirring frequently, until the cauliflower has softened, 2-3 minutes. Remove from the heat.
Serve.
NUTRITIONAL INFORMATION
Calories 143 |Fat 14g |Carbs 6g |Fiber 2g |Protein 2g
Recipe by
Diabetic Kitchen
at https://diabetickitchen.com/cauliflower-rice-with-shaved-brussels-sprouts/