Gourmet Brownie with Cheesecake Topping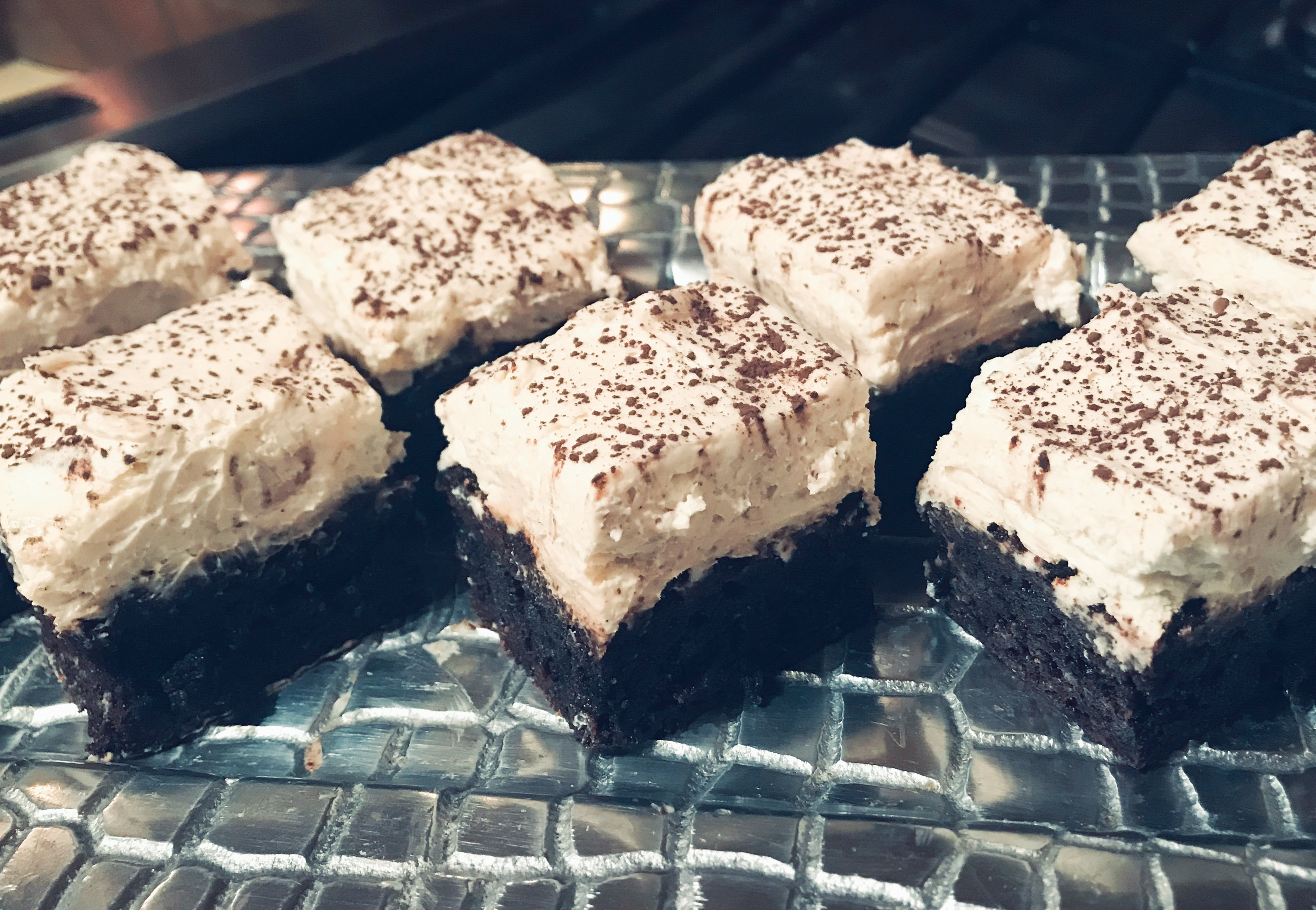 BROWNIE BASE
1 box Diabetic Kitchen Gourmet Brownie mix(prepared according to the box)
CHEESECAKE TOPPING
Mix:
12 ounces cream cheese, softened
2 TBL Whey Low Sweetener for diabetics
17 drops of Liquid Stevia, to taste
2 tsp vanilla extract with vanilla beans
½ tsp ground cinnamon
Mix:
¾ cup heavy cream (in a separate mixing bowl)
7 drops liquid stevia
Shaved chocolate or cocoa powder to garnish
You will need two bowls for the cheesecake topping.
In the first bowl with your mixer combine the cream cheese, Whey Low, stevia, vanilla extract and cinnamon.
Blend the mixture until it is smooth and creamy. Test for the sweetness. It should not be super sweet because you have the sweetness of the brownie and you will be slightly sweetening the whipping cream before you add it as well.
In the second bowl bowl, use your mixer to whip the heavy cream and liquid stevia until stiff peaks form.
Slowly fold the whipped cream into the cream cheese mixture until they are well blended.
Spread the cheesecake topping over the cooled brownies that are still in the pan with the parchment paper. Place the dessert in your refrigerator for 2-3 hours. This allows the cream cheese topping to set making it easer to cut into squares.
Remove from the refrigerator and lift the brownies from the pan with the parchment paper 'handles'. You will be cutting the brownies into 16 pieces.
Either dust cocoa powder or grate your favorite chocolate on top of the brownies.
NUTRITIONAL INFO

Calories 226 |Fat 14.5g |Carbs 18.5g |Fiber 15g |Protein 2.5g

These are delish and only 3.5g net carbs per Gourmet Brownie with Cheesecake Topping.
Recipe by
Diabetic Kitchen
at https://diabetickitchen.com/gourmet-brownie-with-cheesecake-topping/