If you love chocolate then this is the cake for you.  Intense flavor and not too sweet.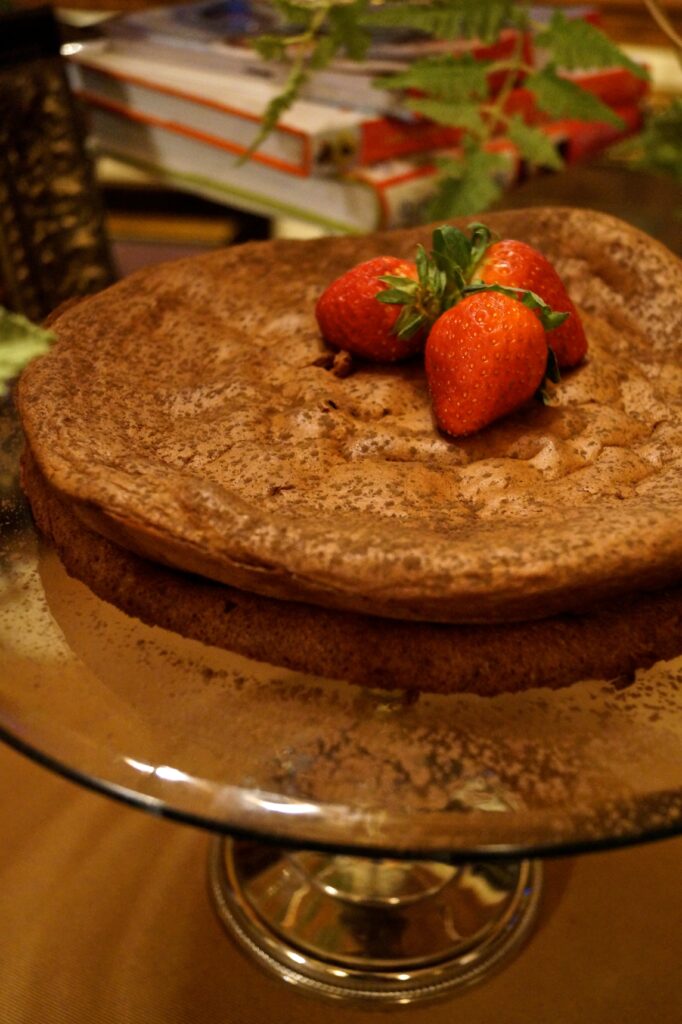 FOODS THAT HEAL IN THIS RECIPE:
Coconut Oil – The benefits of organic coconut oil are numerous. It stabilizes blood sugar and insulin production, eases neuropathies and itching from diabetes, enhances pancreatic function and you can use it as a face cream to help reduce wrinkles!
Chocolate – Don't feel guilty. You can have chocolate everyday! Not a candy bar. One ounce will do it and keep your glucose in check. Studies show that dark chocolate has several health benefits and it is now considered a super food. Dark chocolate is a superior source of antioxidants, which can help to improve the level of LDL to HDL cholesterol you possess. Often being even higher in this valuable nutrient than some fruits and vegetables and also offers a great dose of dietary fiber as well. Dark chocolate is a very high source of flavonoids, which can help to protect you against free radical damage and ward off disease such as cancer, heart disease and Alzheimer's. In addition to that, the more dark chocolate you go (85% upwards) the less sugar it will contain, so the healthier overall this chocolate variation will be.
Coconut Palm Sugar  – Raw coconut palm sugar is never refined or bleached so all the nutrients are intact. It's not too sweet and has a low glycemic index which makes it a great option for people with diabetes. It is also a one to one substitute in recipes. Be aware that most of the 'palm sugar' sold in the Asian markets are not RAW, and often blended with white cane sugar. If you can't find it locally, then buy it online. Madhave and Nutiva have raw coconut palm sugar.
Vanilla – Flavourful extracts are another excellent way to help enhance the taste of the dishes you're preparing without having to add excess sugar to them as well. One great thing about vanilla is that it tends to have a calming effect on the body, so may help to reduce the amount of stress you feel and ease anxiety. This is important because stress itself can also cause greater and more severe blood sugar fluctuations to occur. Vanilla extract is calorie free, so can be added whenever you desire.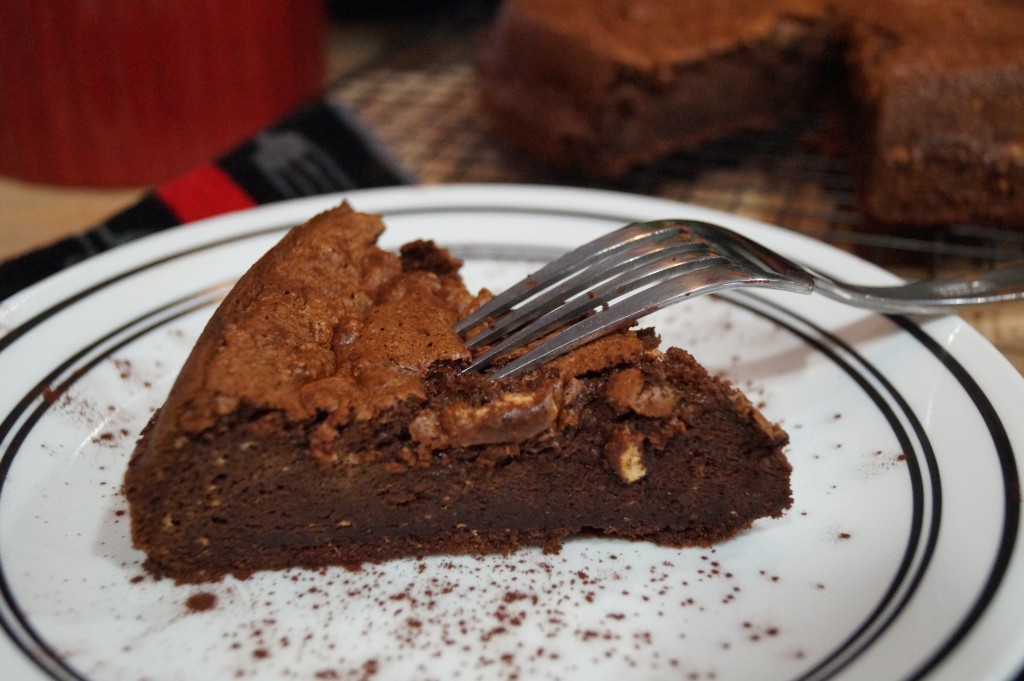 Flourless Chocolate Cake
If you love chocolate then this is the cake for you. Intense flavor and not too sweet.
INGREDIENTS
3 tablespoons coconut oil, plus more for the cake pan
6 oz dark chocolate (Green & Black 85%), chopped
6 large free-range organic eggs, separated (or 7 medium)
1 cup raw coconut palm sugar, divided
2 tablespoons Instant espresso powder
1 tablespoon pure vanilla extract
pinch of fine grain sea salt
METHOD
Preheat oven to 350°F (175°C), Rack placement should be in the center of the oven.
Gather and set out all your ingredients. Use the bottom of a 9-inch springform pan as a guide and cut a piece of parchment paper to fit. Line bottom of pan, and use coconut oil to coat the parchment and the sides of the pan.
First let's get the chocolate melted and starting to cool. Place coconut oil and chocolate in heatproof bowl that will fit over a pot of simmering water. Make sure the bottom of the bowl does not touch the water. Stir until the chocolate has completely melted. Remove the bowl from over the simmering water. Add the espresso powder and a pinch of salt. Stir to combine. Let mixture sit for a few minutes to cool down.
If you are like me, you have one bowl for your stand mixer. Separate the yolks from the whites. Place the whites in your mixer bowl and the yolks in a small bowl set aside. Beat egg whites with a pinch of salt on medium-high speed until foamy. This means it is just about to be a soft peak. Increase speed to high and gradually add ½ cup raw coconut palm sugar. It will take about 5 minutes for stiff peaks to form. The sugar will dissolve into the egg whites giving them a caramel color. When they become stiff peaks, set aside in another bowl.
Now you can use your stand mixer bowl again! Beat together egg yolks and ½ cup of raw coconut palm sugar on medium-high speed until it is thick and the sugar has completely dissolved. Add melted-chocolate mixture and the vanilla. Mix until combined.
Now gently fold egg white mixture into the chocolate mixer in 3 batches. Transfer batter to the prepared pan and bake for 40 to 45 minutes until set.
Let cake cool completely in pan on a wire rack. Then remove the ring and the bottom of the pan and transfer to a serving plate. To serve, dust with cocoa powder, top with sliced strawberries or whole raspberries and top with a sugar free chocolate glaze or a dollop of whipped coconut cream.
DK NOTES
Be sure not to add the sugar to fast to the egg whites or they will not become stiff peaks.

If you don't have espresso powder, you can use coffee or espresso grounds after you grind them into a powder in your spice grinder.

If you like a sweeter cake you can add ¼ cup more of coconut palm sugar.

The nutritional information does not include any toppings. It is the cake only. We have also provided two different nutritional options depending on how many slices you cut the cake into (12 or 16).

NUTRITIONAL INFO:
12 slices: Calories 146 |Fat 12g |Carbs 15g |Sugar 9g |Fiber 1g |Protein 3g
16 slices: Calories 110 |Fat 9g |Carbs 11g |Sugar 7g |Fiber 1g |Protein 3g
Don't forget put a dollop of our yummy
Whipped Cream Topping
recipe.  You can also whip Coconut Milk and make a great topping too.