It's Pumpkin Spice Latte season!  But wow have you looked at the carbs and added sugar that most have?  Yikes…that's not good for anyone.
Your solution is here and it taste so so so good!  Use our fabulous Sweet Zeroes along with real pumpkin, real spices and real food!
Did I tell you its tastes delish?  It does and it's easy to make with only 6 ingredients.
Enjoy it hot or over ice.
Let us know what you think!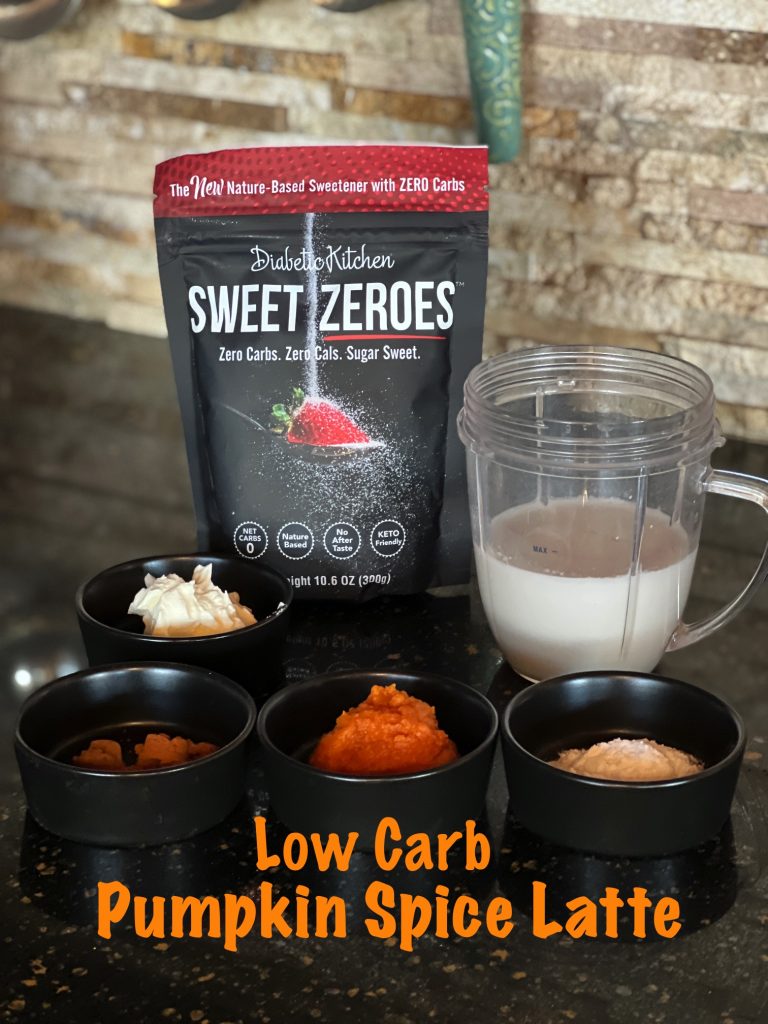 COOK'S NOTE:
To powder your Sweet Zeros, add to Nutri-bullet and mix for a minute.  I usually make a container of powdered SZ so it's ready when I need it for recipes.
Pumpkin Spice Latte
INGREDIENTS
1 cup Almond Milk, unsweetened original
2 TBL Pumpkin Puree
5 tsp Sweet Zeroes, powdered
½ tsp Cinnamon
¼ tsp Pumpkin Pie Spice
1 shot Espresso
2 TBL Whipping Cream, frothed
METHOD
You can make this hot or cold over ice.
Froth your Whipping Cream to put on top. I use a small stick frother. This is optional. If you don't want to froth it separately then add to the mix in the Nutri Bullet.
Place Almond Milk, Pumpkin Puree, powdered Sweet Zeroes, cinnamon and pumpkin pie spice in your Nutri Bullet blender. Blend until all incorporated.
Heat on the stove or in the microwave. Add 1 shot of Espresso.
Pour into your mug. Top with froth whipped cream (if you didn't add to the blender) and sprinkle the top with cinnamon or pumpkin pie spice.
For your iced latte pour the blended mix over a glass of ice.
Enjoy.
DK NOTES
NUTRITION INFO 5g net carbs
Calories 156 |Fat 13g | Carb 8g |Fiber 3g |Sugar 5g | Protein 2g