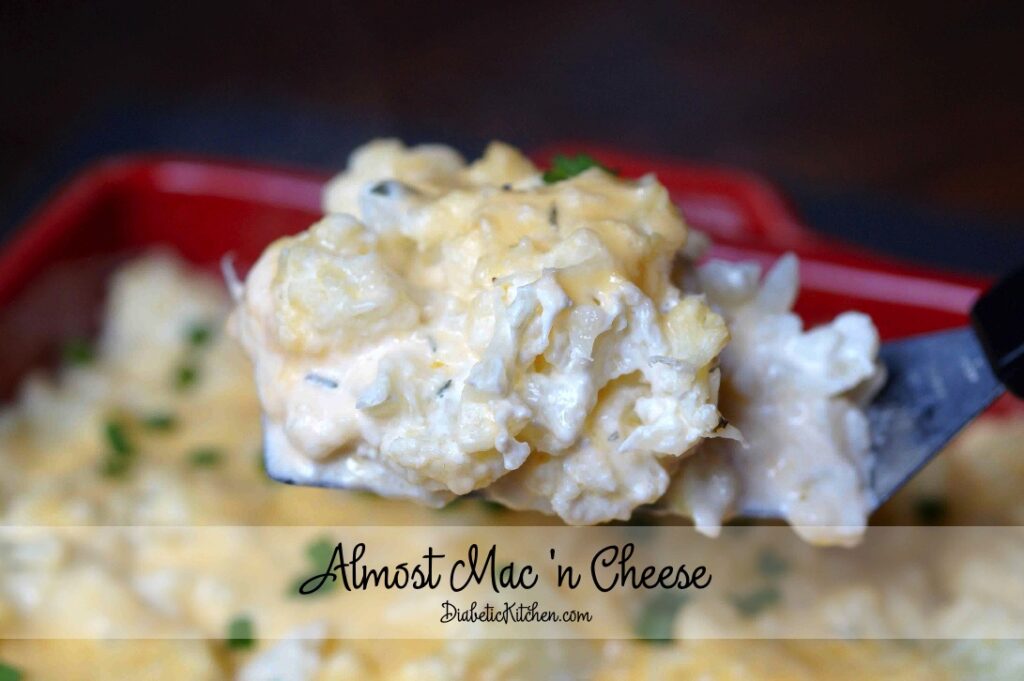 Without question this is Vic's favorite side.  He wants it with everything!  A few weeks ago we were having King Crab and he wanted it.  I had to put my foot down and just say no!  That does not go together.  Can you say sad, very sad face?   Don't worry.  He didn't have to wait long.  The next weekend he smoked a brisket and he got his Almost Mac 'n Cheese.
Carter and Stephanie were here and had never had this particular dish.  They loved it too and were lucky enough to have some leftovers sent home.  The next week Stephanie told me that the first thing they ate was the Almost Mac 'n Cheese.  What?  It trumped the brisket?  Yep.  That went down first.  I just had to chuckle because Vic's smoked brisket is legendary in these parts.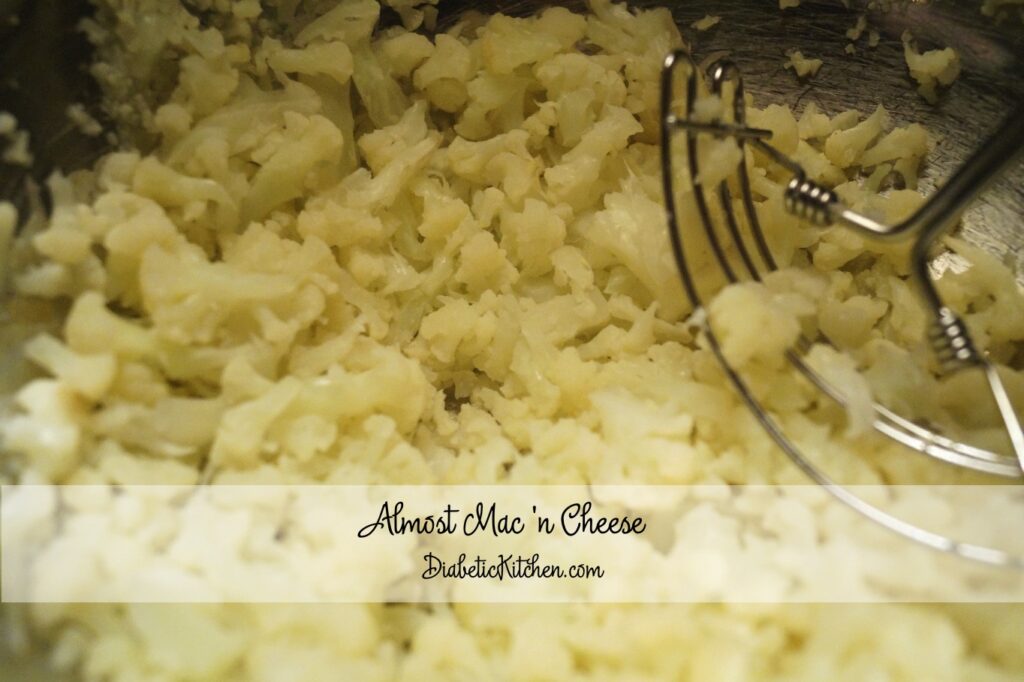 I think this dish is good, but I love all things cauliflower.  Have for years.  I have eaten it many a different way.  One of my original recipes (doesn't even have an official name)  has made converts from those who wouldn't touch it.  Steamed cauliflower, a mustard sauce and Colby cheese.  Seems crazy but so good.  Will have to post that soon … just because its my retro recipe at least 30 years old!   Joseph grew up with it.  I don't think he has ever eaten grilled bbq chicken without it.
I digress! Now back to THIS recipe. Cauliflower is the new 'it' veggie.  I have made a pizza crust, I have made it "loaded", I have steamed it, I have riced it to name a few and I have yet to find one I wouldn't make again.  But this one I know for sure is Vic's favorite so far.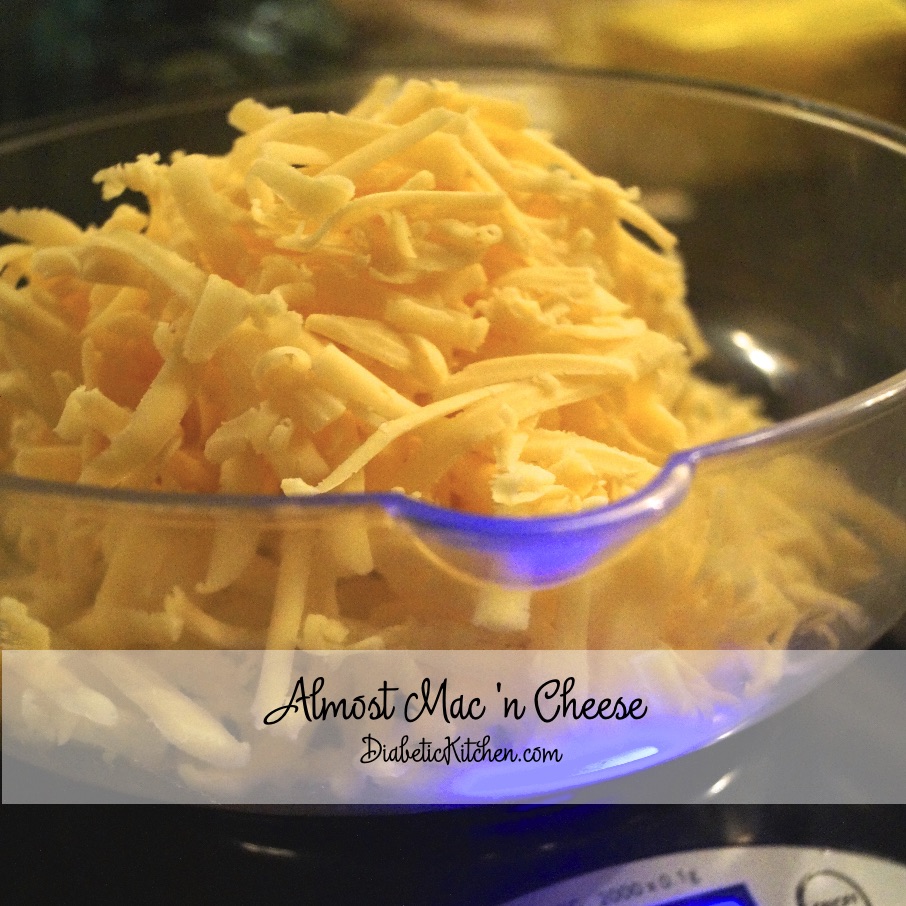 I have successfully frozen it in a glass container and reheated it.  Great for when I travel and leave "frozen" meals for Vic.  Cook once.  Eat twice.  Frozen fast food.  Delicious and healthy.
FOODS THAT HEAL IN THIS RECIPE:
Cauliflower – Called one of the world's healthiest food as it contains an impressive array of nutrients. Dr. Mercola lists 8 health benefits of cauliflower. Helps fight cancer, boosts heart health and brain health, its anti-inflammatory, has detoxification support and digestive benefit, has antioxidants and phytonutrients galore. rich in vitamins and minerals (vitamin C. vitamin K, protein, thiamin, riboflavin, niacin, magnesium, phosphorus, fiber, vitamin B6, folate, pantothenic acid, potassium, and manganese). Adding to cauliflower's appeal is its extreme versatility. You can eat it raw, add it to salads, or use it in your cooking.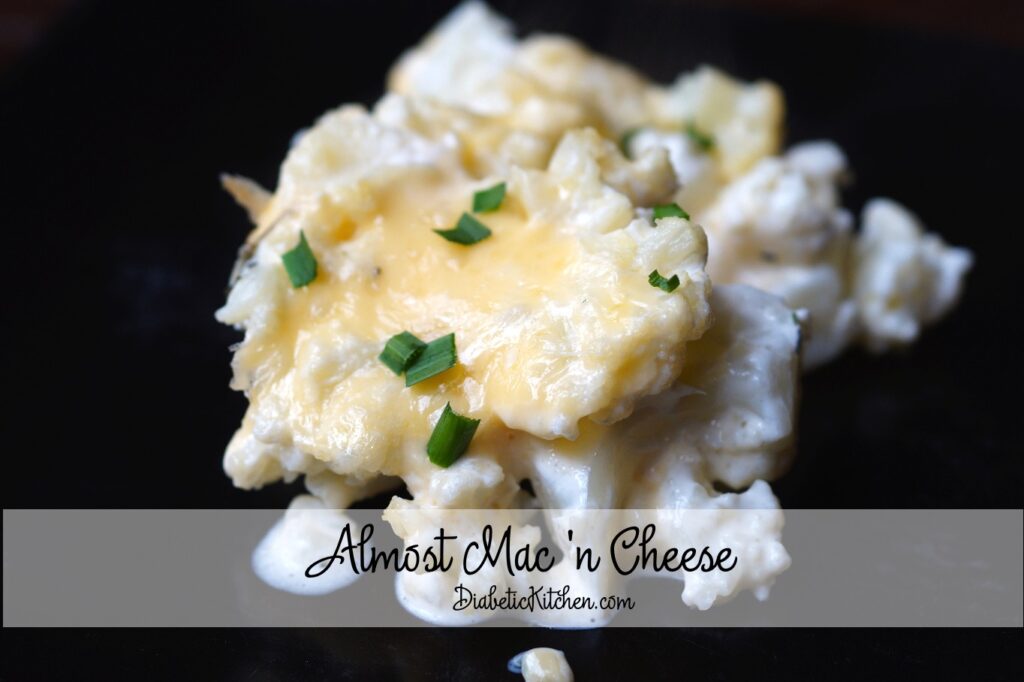 Almost Mac 'n Cheese
INGREDIENTS
1 large head cauliflower (8 cups raw – it will reduce after steaming)
6 oz. cream cheese, softened
5 oz. Gouda cheese, grated
1 oz. smoked Gouda cheese, grated
¼ tsp. coarse black pepper
Dash of salt
1 ½ tsp. fresh thyme, chopped
1 TBL chives, chopped
Butter to grease casserole dish
METHOD
Preheat oven 350 degrees.
Cut up or break the cauliflower into bite size pieces, steam until tender but not mushy. Place steamed cauliflower in a bowl and mash them slightly with a fork or a potato masher. Leave it slightly chunky.
While the cauliflower is steaming, grate the both varieties of Gouda and cut the softened cream cheese into small chunks. Set aside. Chop the thyme and chives. Set aside. Grease the 9-inch square casserole dish with butter.
When the cauliflower is "al dente", place in a bowl. Add cream cheese chunks to the cauliflower. Mix until cheese is melted and incorporated. Add the chopped thyme, dash of salt, pepper, half of the grated Gouda cheese and the smoked Gouda cheese. Mix thoroughly.
Place the cauliflower mixture in the buttered casserole dish. Top with the remaining grated Gouda.
Bake for 25-30 minutes or until bubbly. Sprinkle with the chopped chives (or garlic chives or green onions).
DK NOTES
If you use garlic chives, use sparingly as the garlic will overpower the flavor.

If you don't have any smoked gouda, it is good without it. Just adds a dimension of flavor that you will love.

NUTRITIONAL INFO:
Calories 165 |Fat 13g |Carbs 6g |Fiber 2g |Sugar 1g |Protein 8g