This is a keeper!  Easy, quick and delicious for all kinds of recipes.
My latest discovery is … wait for it … already prepared cauliflower rice and shaved brussels sprouts.  I was at Trader Joe's and spotted the cauliflower rice and then the shaved brussels sprouts.  I turned it over to check the ingredients.  Shocker.  It was only the vegetable.  Not one more thing.  Sold.   I have also seen them at Publix grocery stores as well. Check your local markets.  If they don't have them ask the department manager if they can get them.  I will bet they can.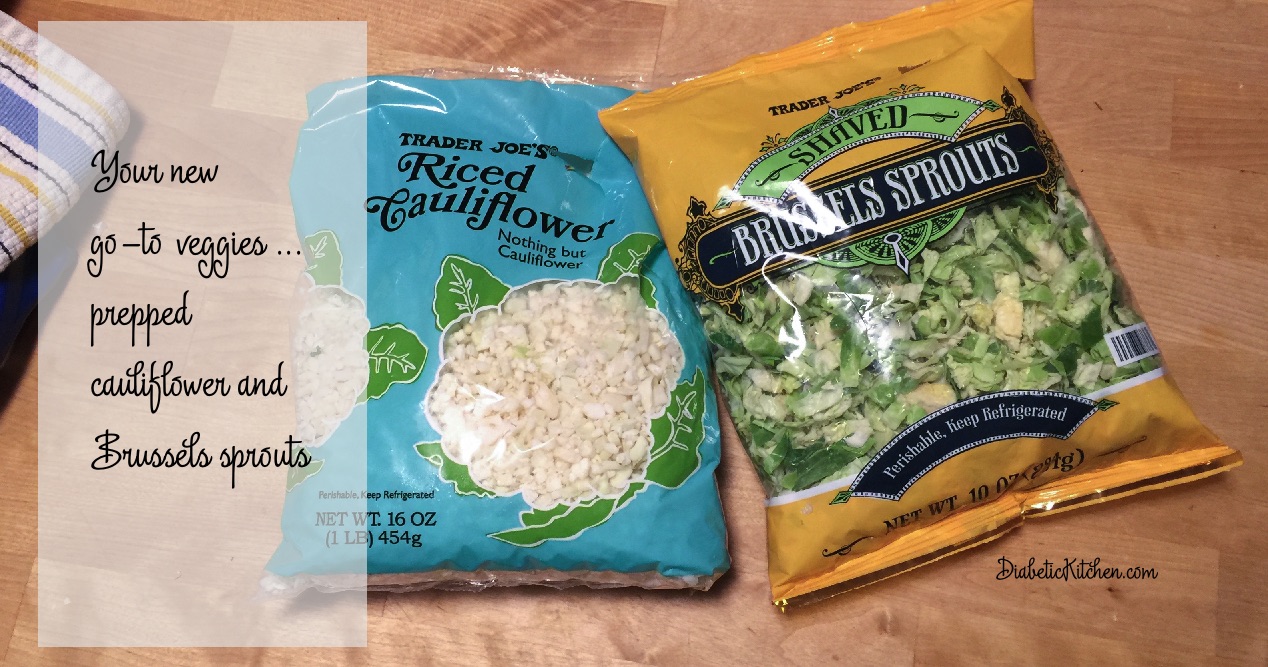 I have yet to master consistent cauliflower pieces for 'rice' in the food processor.  So it would be mushy and not rice like.  I have not gotten around to trying to shave brussels sprouts.  Now I don't have to.
Don't be afraid of the shaved brussels sprouts even if you don't like them. You will in this recipe. And they are good for you!
You can use this recipe with our Shrimp Scampi or any dish that needs rice.  Like an Asian stir fry or any soup that needs rice.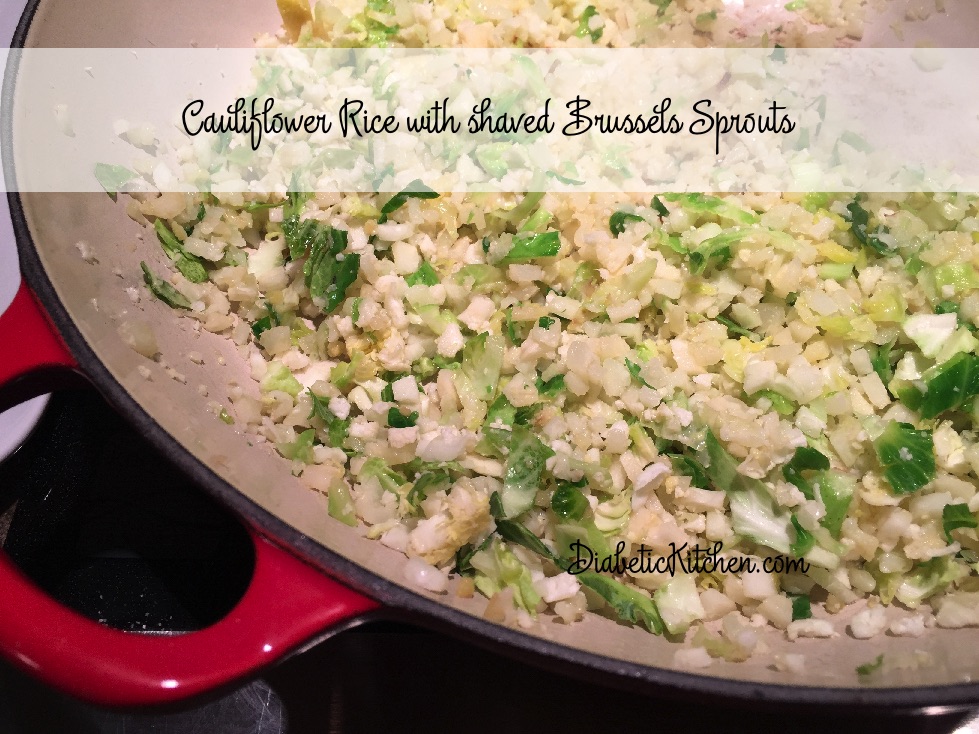 Cauliflower Rice with shaved Brussels Sprouts
INGREDIENTS
16 oz cauliflower rice
6 oz Brussels sprouts, shaved
3 tablespoons olive oil
1-tablespoon butter, unsalted
½ cup onion, finely diced
Kosher salt
METHOD
Heat the oil in a large skillet over medium-high heat. At the first wisp of smoke from the oil, add the onions, and stir to coat. Continue cooking, stirring frequently, until the onions are golden brown at the edges and have softened, about 3-4 minutes.
Add the shaved Brussels sprouts. Stir and cook about 1 minute.
Add the cauliflower rice. Stir to combine. Season with salt and continue to cook, stirring frequently, until the cauliflower has softened, 2-3 minutes. Remove from the heat.
Serve.
DK NOTES
NUTRITIONAL INFORMATION
Calories 143 |Fat 14g |Carbs 6g |Fiber 2g |Protein 2g