Full of flavor and less than 30 minutes for a delicious meal.  You won't miss the carbs from pasta.  I promise!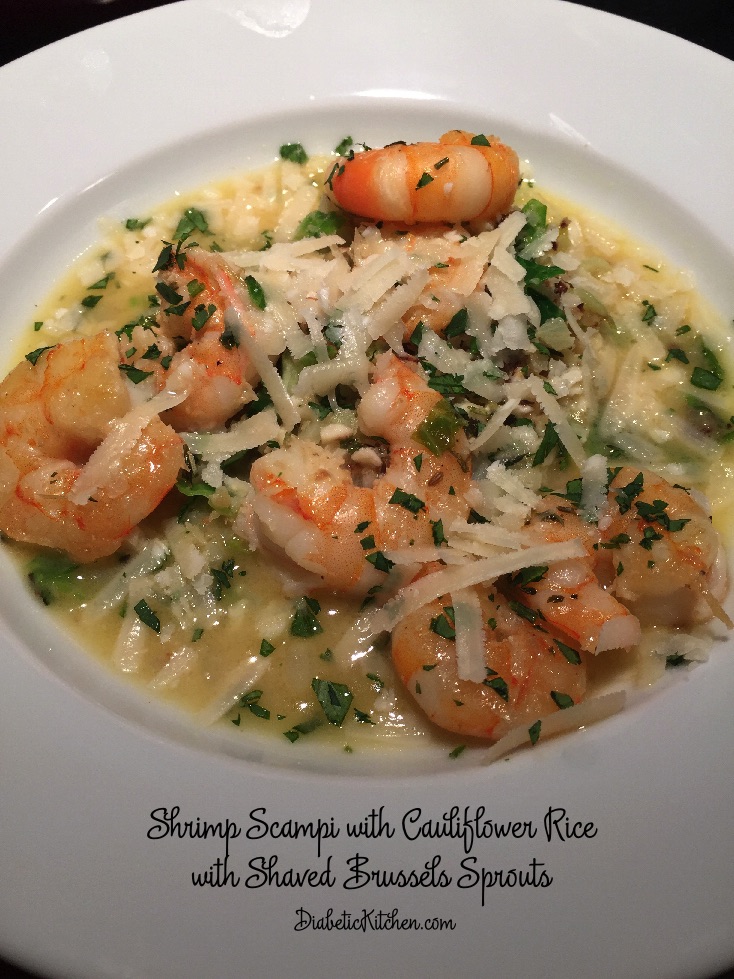 My latest discovery is … wait for it … already prepared cauliflower rice and shaved brussels sprouts.  I was at Trader Joe's and spotted the cauliflower rice and then the shaved brussels sprouts.  I turned it over to check the ingredients.  Shocker.  It was only the vegetable.  Not one more thing.  Sold.   I have also seen them at Publix grocery stores as well. Check your local markets.  If they don't have them ask the department manager if they can get them.  I will bet they can.
I have yet to master consistent cauliflower pieces for 'rice' in the food processor.  So it would be mushy and not rice like.  I have not gotten around to trying to shave brussels sprouts.  Now I don't have to.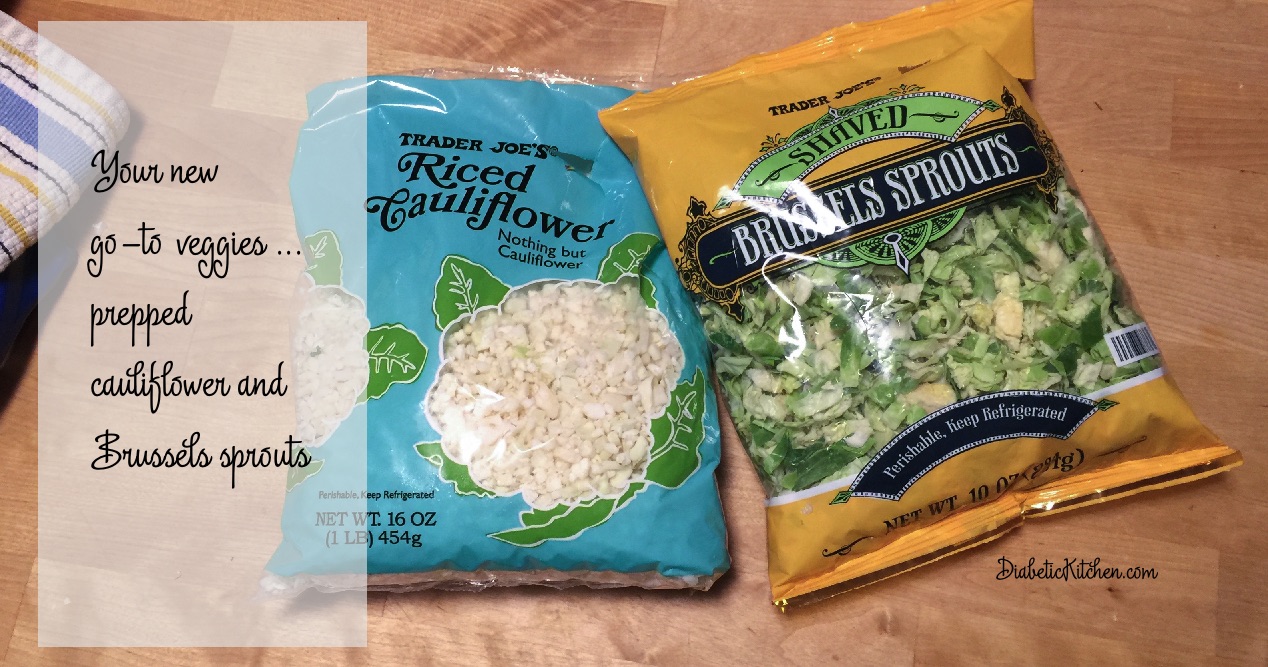 I absolutely love adding the shaved brussels sprouts to this cauliflower rice recipe for more flavor and texture.
I have also added them to my coleslaw recipe.  Delicious!
I have added them to Mason Jar Salads.  Yum!
Here is the rice recipe you will need with the Shrimp Scampi.
Mise in place.  Get all your ingredients ready because this is a quick recipe.  Once you start it is fast.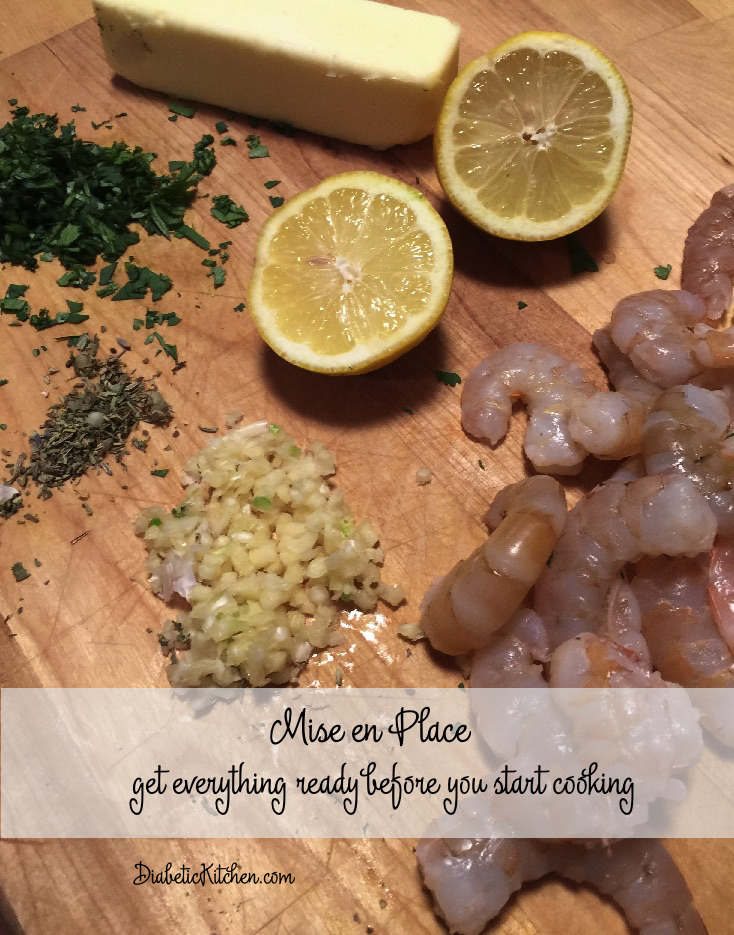 Start with the shrimp.  You will cook it and remove from the pan while you make the butter sauce in the same pan that you cooked the shrimp.  Layer all those flavors.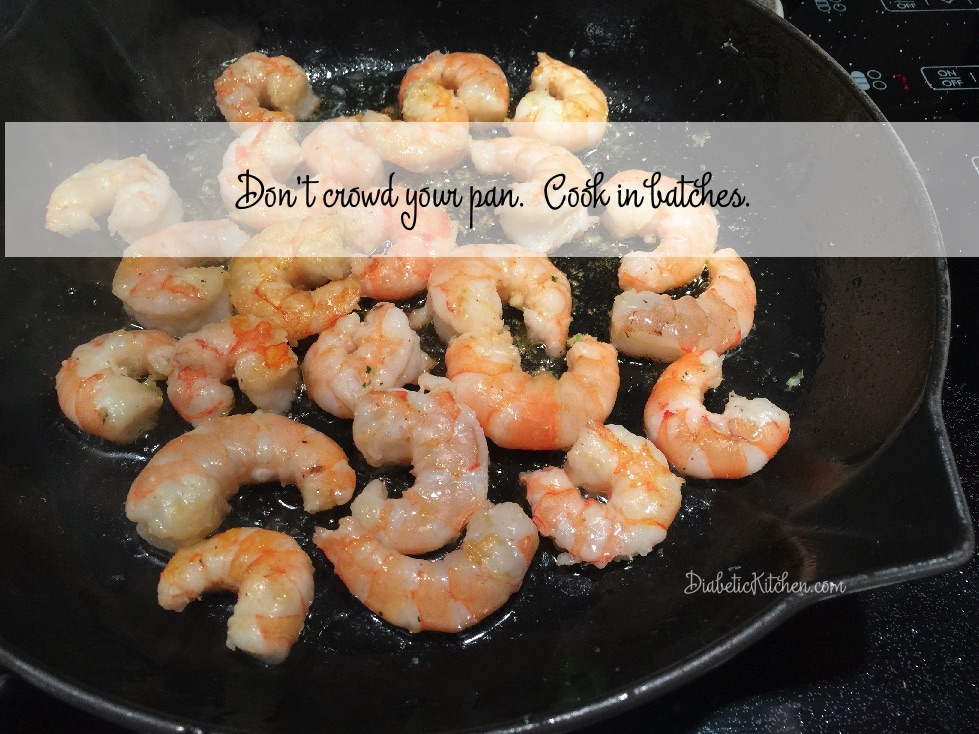 When the butter sauce is done, you put the shrimp back in the pan to finish cooking.  Now you can make your cauliflower rice with brussels sprouts.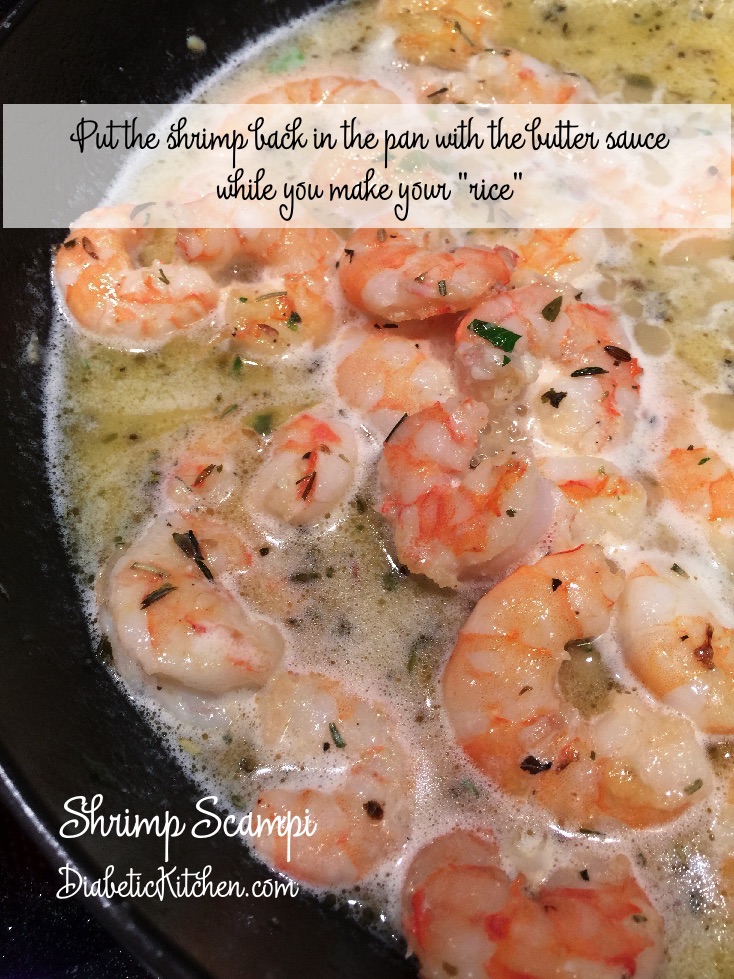 Sometimes I just make this for two.  But I always make the entire recipe of the Cauliflower Rice with shaved Brussels Sprouts.  Store the extra CBS rice in a separate container.  I use it in other recipes like an Asian Stir Fry or Thai Coconut Soup.  It's so good.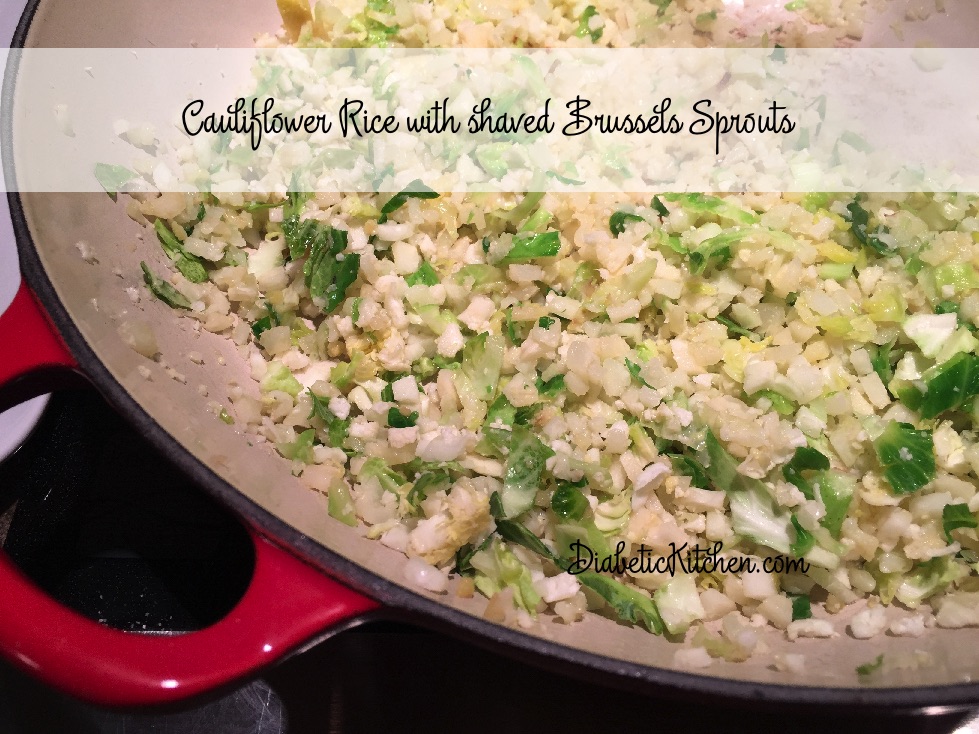 Now you are ready to serve.  Divide the CBS rice into four low dinner bowls.  Add the Shrimp Scampi.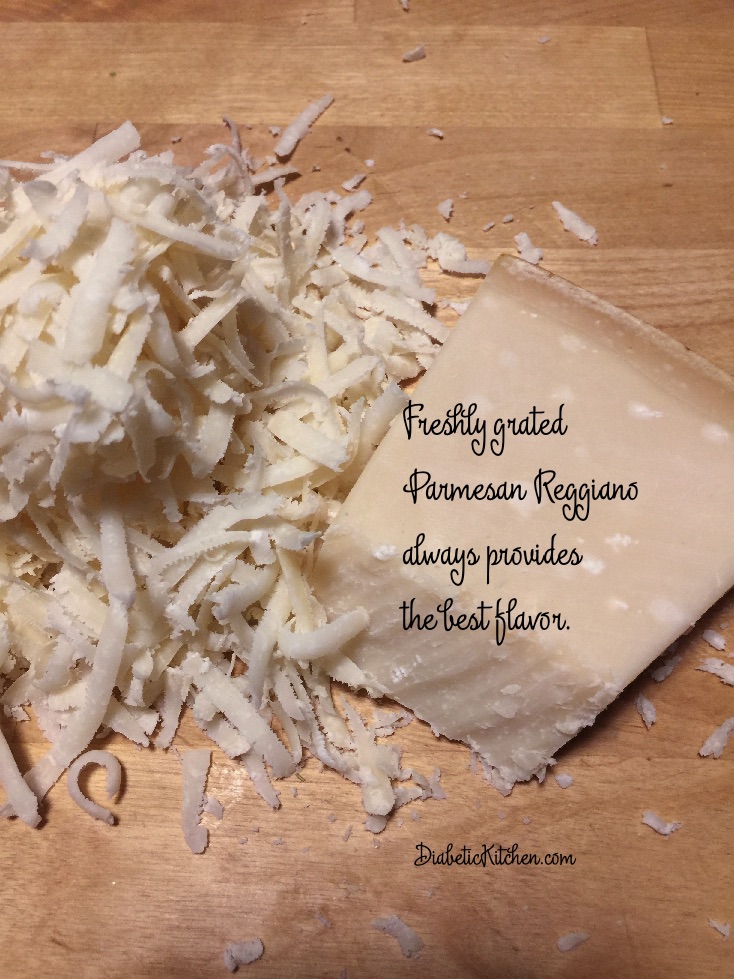 Top with freshly grated Parmesan Reggiano!
This dish will not disappoint.

Shrimp Scampi with Cauliflower Rice and shaved Brussels Sprouts
INGREDIENTS
1¼ pound large shrimp, peeled and deveined (21-25 count)
1 tablespoon pure extra virgin olive oil
2 tablespoons garlic, finely chopped
1½ cups chicken stock
½ fresh lemon, juice only
1 teaspoon Italian seasoning
½ cup softened butter
1 tablespoon parsley
½ cup grated Parmesan cheese
METHOD
Heat enamel coated cast iron skillet (LeCreuset or Staub) and add olive oil.
Add shrimp and cook until tender and no longer translucent, reduce heat. Remove Shrimp and set aside.
Add garlic and cook 1-2 minutes. Do not allow garlic to brown - it will make it bitter.
Add chicken stock and lemon juice.
Cook until chicken stock is reduced by one third. After it is reduced, add Italian seasoning.
Reduce heat to low, and add butter. If pan is too hot, the butter will separate.
Add shrimp back into sauce while you are making the "rice". Add fresh parsley and season to taste with salt and pepper.
To serve, spoon Cauliflower Rice with shaved Brussels Sprouts into low dinner bowls. Top with Shrimp Scampi.
Sprinkle with grated Parmesan Cheese.
Enjoy!
DK NOTES
NUTRITIONAL INFO
Shrimp Scampi:
Calories 421 |Fat 32g |Carbs 4g |Protein 29 g

Cauliflower Rice with shaved Brussels Sprouts
Calories 143 |Fat 14g |Carbs 6g |Fiber 2g |Protein 2 g

INFORMATION:
If you do not have an enamel coated cast iron skillet use a stainless steel pan. You should not make a butter sauce in a non coated cast iron skillet.